FIRST CLASS GOES BEYOND THE SURFACE
Powder-coating from FAIST
Powder coating – environmentally-friendly surface protection
For over 15 years we have been satisfying our strict in-house quality standard with our own powder-coating facility. The state-of-the-art facility is environmentally-sound, working without solvents and recovering 100% of the powder used. FAIST coats its own sound insulation elements and takes on jobs for particularly quality-conscious customers. Certified under DIN EN ISO 12944, FAIST guarantees minimum durability of 15 years in Categories C3, C4 and C5. Fully automatic operation and short throughput time for powder coating ensure quick readiness for delivery.
We coat pieces for you up the following maximum dimensions: up to 700 kg weight and up to 7 x 2.3 m size.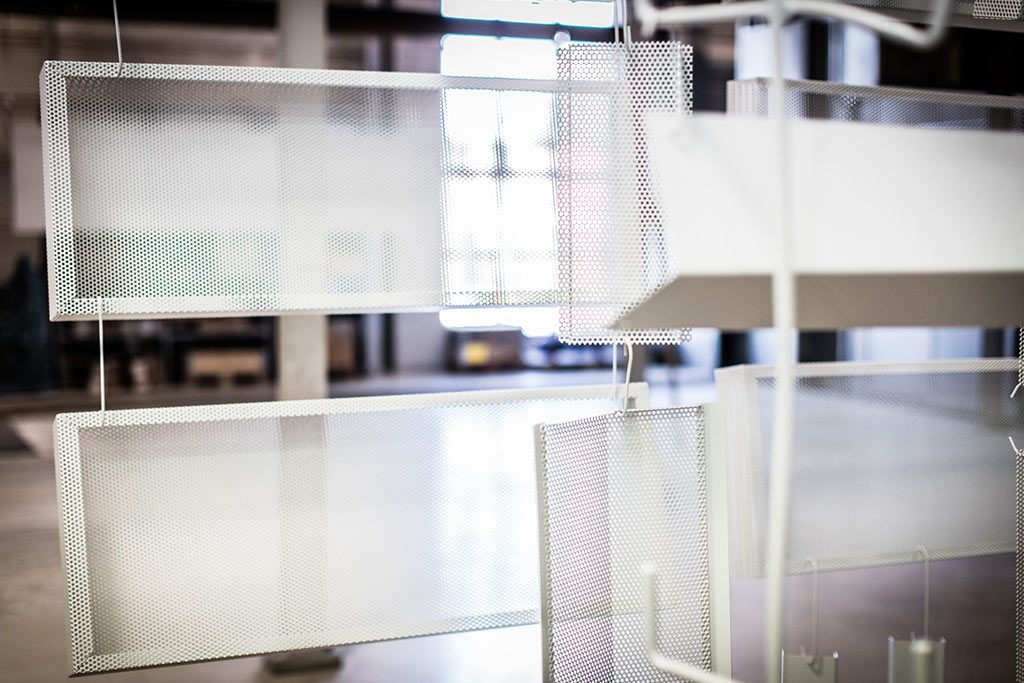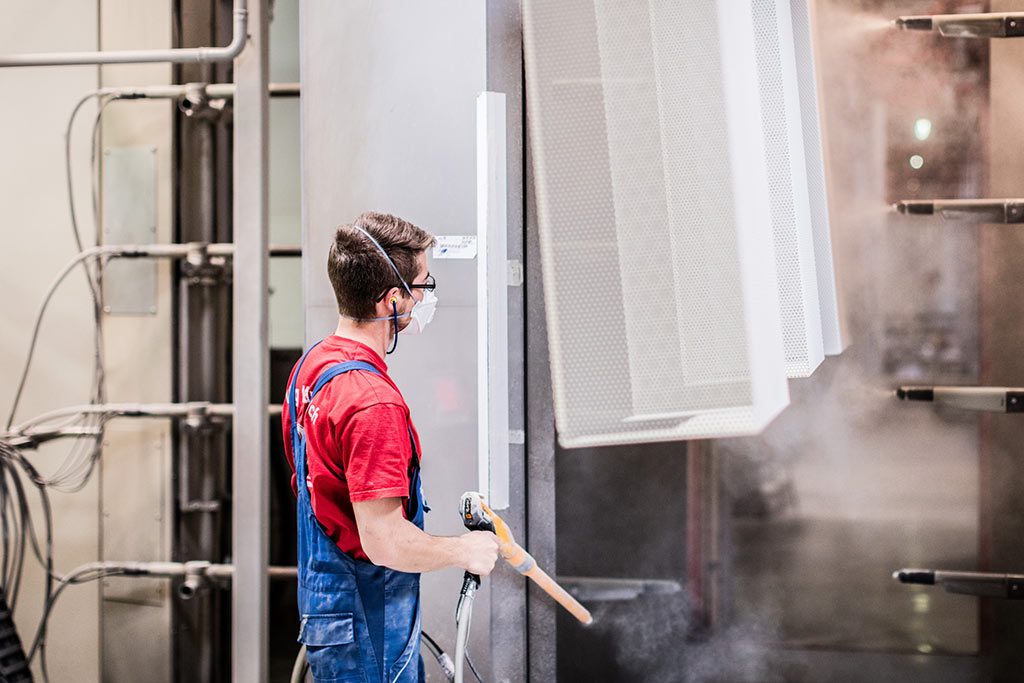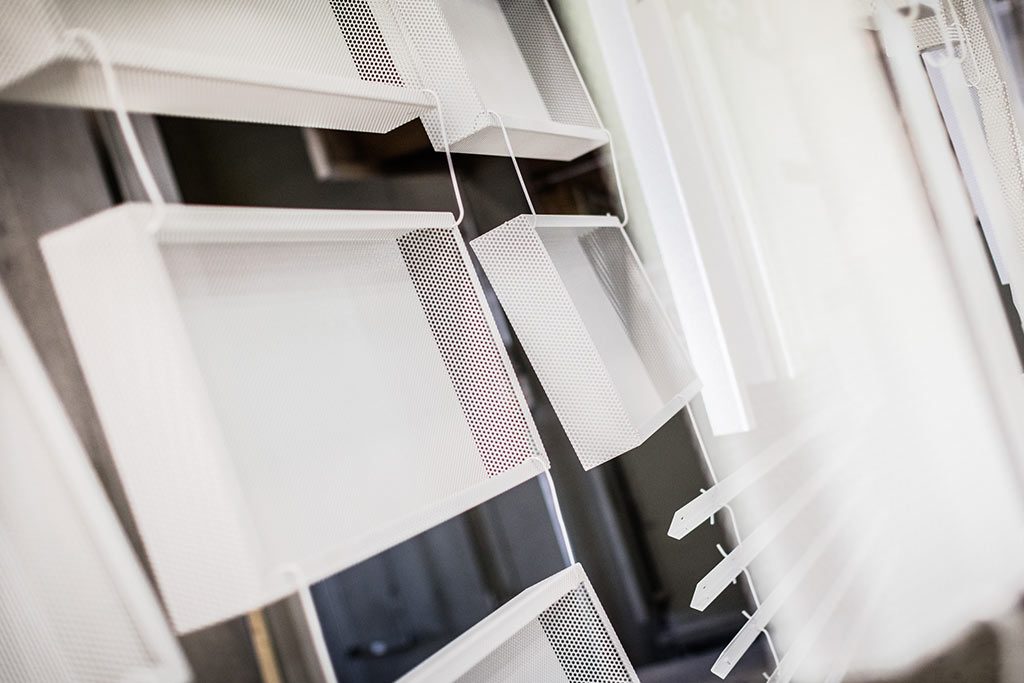 Thread molding (M5-M8), depending on material thickness, with or without rim hole
// Deformation // Punching and counterboring // Lugs, edging (max. L=55 mm / H=25 mm) // Interfaces without hardening (in comparison to laser technology in subsequent powder coating or lacquering)